13 Best Cleansing Balms for Every Single Skin Type and Concern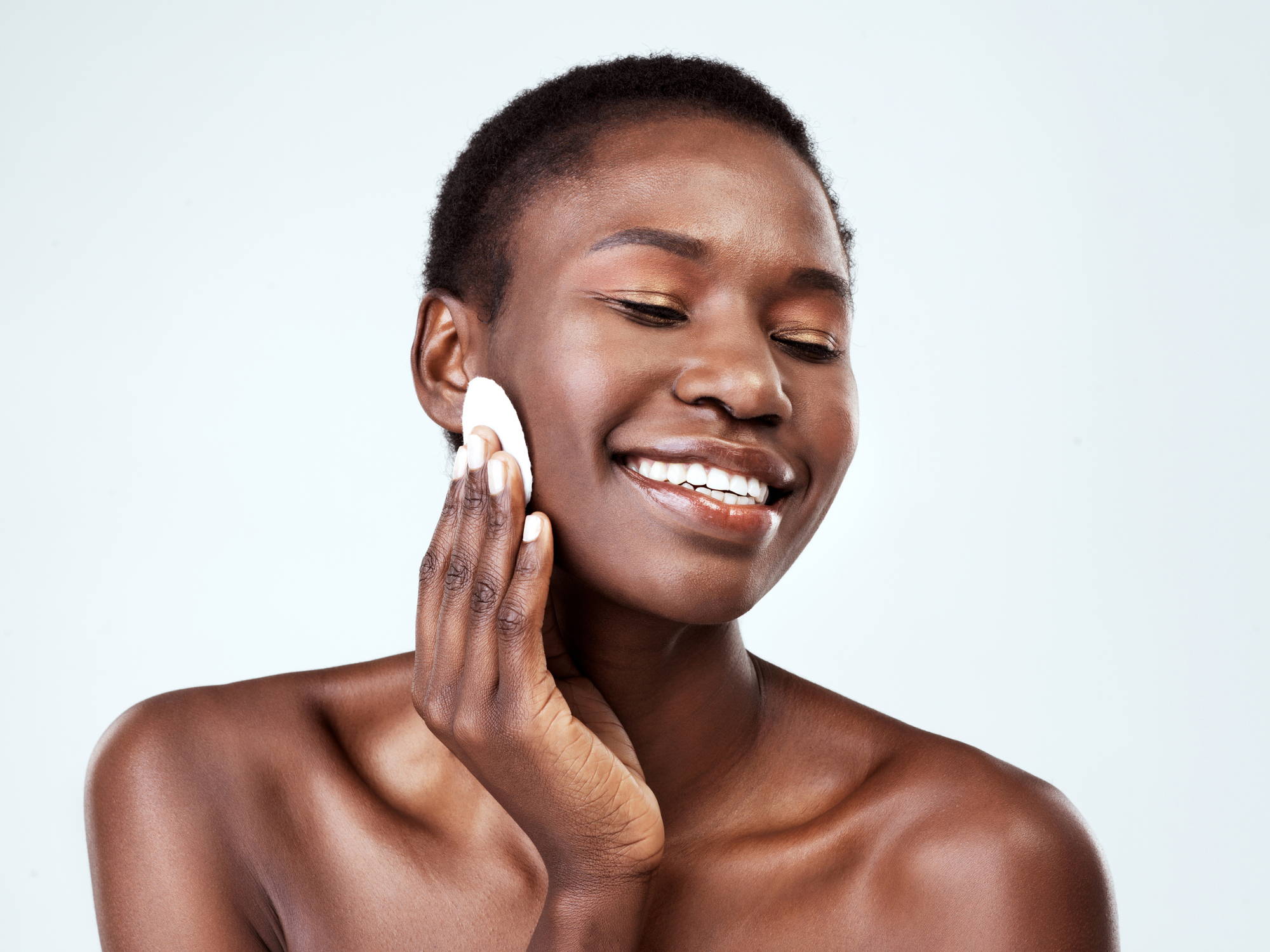 8 of The Best Cleansing Balms for Every Single Skin Type and Concern

Author Maxim Tourou / Category Architecture / Published: Apr-05-2018
Cleansing balms have become increasingly popular thanks to their brilliantly deep-cleaning yet hydrating properties.
We get it—you probably already have a ride-or-die face wash. But hear us out: There are a few different reasons why you may want to consider introducing a cleansing balm into the mix. For starters, there are legit skincare wins. Made with hydrating ingredients—think butters, oils, and the like—cleansing balms are notably more moisturising than any other type of wash. They're also an especially great choice for those with dry or sensitive prone skin.
And here's the other great thing: Many of the cleansing balms out there don't even require water. That's right—it's as simple as wipe on, wipe off. That not only leaves behind those hydrating benefits but also makes your skincare routine that much faster and easier.
What is a cleansing balm?


Cleansing balms tend to be much more hydrating and gentler on the skin than other cleansing formulations such as gels.
Made from a blend of oils, they transform upon application on the skin, helping to break down makeup, impurities and SPF without irritating the skin or making it feel uncomfortable.
They're perfect for sensitive, dry and dehydrated skin types as they are super luxurious and nourishing.
How do I use cleansing balms?




Cleansing balms need to be massaged into the skin for a minute or two, as this will help break down their oils so that all makeup and impurities are "grabbed". They're best paired with a warm cloth as this helps to remove all of the balm so no residue is left behind.
What does cleansing balm do? Can you use cleansing balm daily?
Before you choose your favourite cleansing balm from our guide below, Emma Hardie Director, Jane Foulston, has shared her tips on how to use a cleansing balm.
"Cleansing balms are very effective at dissolving heavy eye and face makeup as well as all traces of dirt that has built up throughout the day or night. Balms are suitable for both a morning or evening routine as well as either a first or second cleanse; they are very versatile. Many balms also contain nourishing ingredients such as Vitamin E and essential oils so they don't strip the skin and leave it feeling tight in the same way that other types of cleansers might.
"When cleansing with a balm use the opportunity to practice some at-home facial massage and lift and sculpt your eye area, cheekbones and jawline. Support the skin with one hand and use a microfibre cloth to gently buff the skin, using short, linear strokes to work with the natural grain of your facial tissues. This will improve circulation and lymphatic drainage and encourage healthier and younger-looking skin.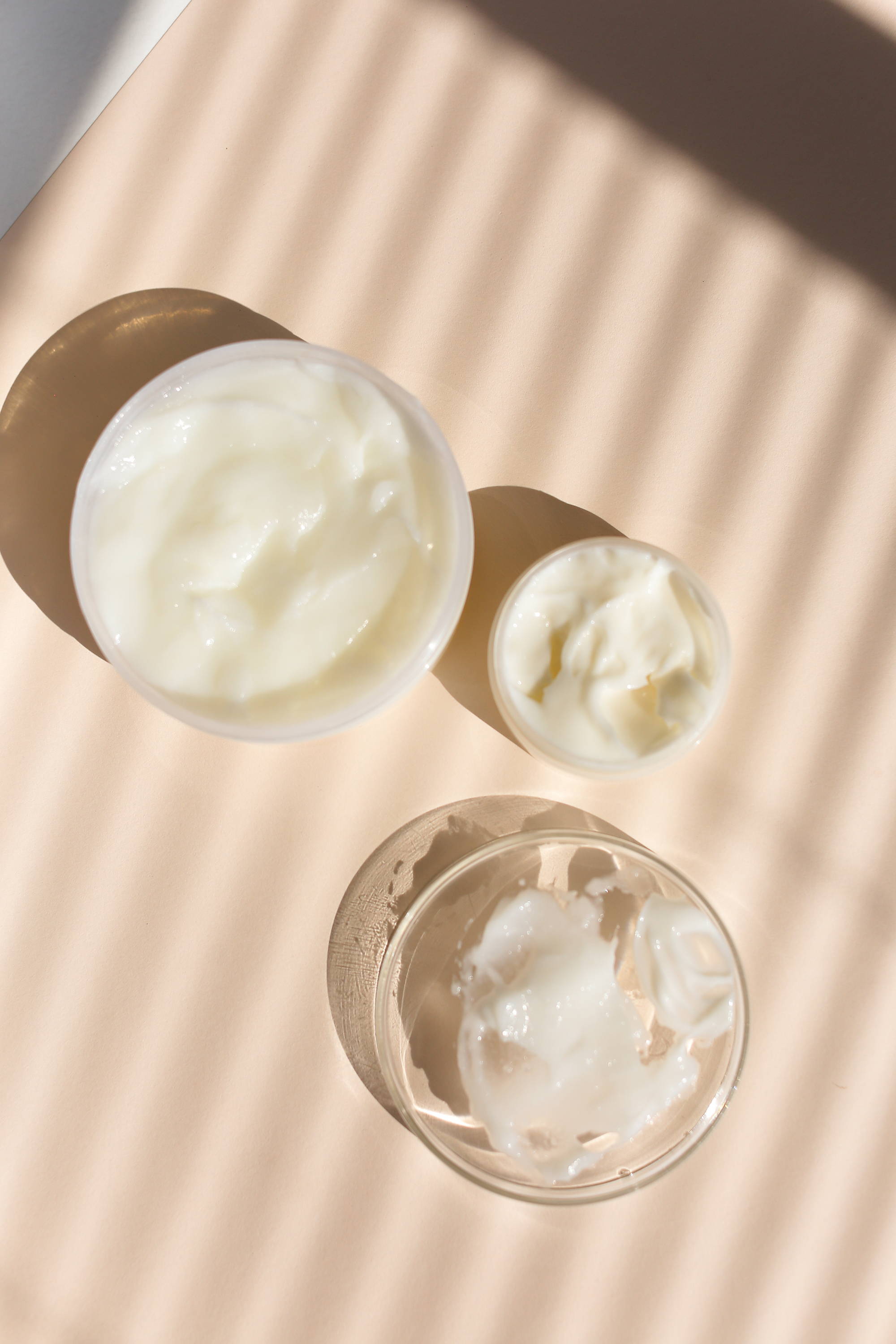 Our fave cleansing balms from scented to unscented, for glowing skin or dehydrated skin - we've got you covered:
Best Cleansing Balm For Glowing Skin:
Then I Met You, Living Cleansing Balm, £37
A rich, gorgeous balm that melts away all dirt and makeup. Apply to dry skin and massage, this is the ultimate first cleanse product. The texture? Think silky, soft sorbet that dissolves onto your skin. Rosemary and grapefruit make up the refreshing scent
It's crafted from a luxurious blend of lightweight plant oils including sea buckthorn oil (adored for its abundance of fatty acids such as stearic acid, oleic acid, linoleic acid, and omega 6); olive oil (a nourishing antioxidant that boasts anti-inflammatory properties and supports your skin barrier); finally, grapeseed oil (an antioxidant-rich emollient that nourishes as it gently lifts impurities - cue round of applause).
It doesn't end with that holy trinity of oils though - it's also laced with persimmon extract to protect your skin from free radicals and promote a brighter tone, plus vitamin E to promote a healthy, youthful finish. We're so glad we met this formula...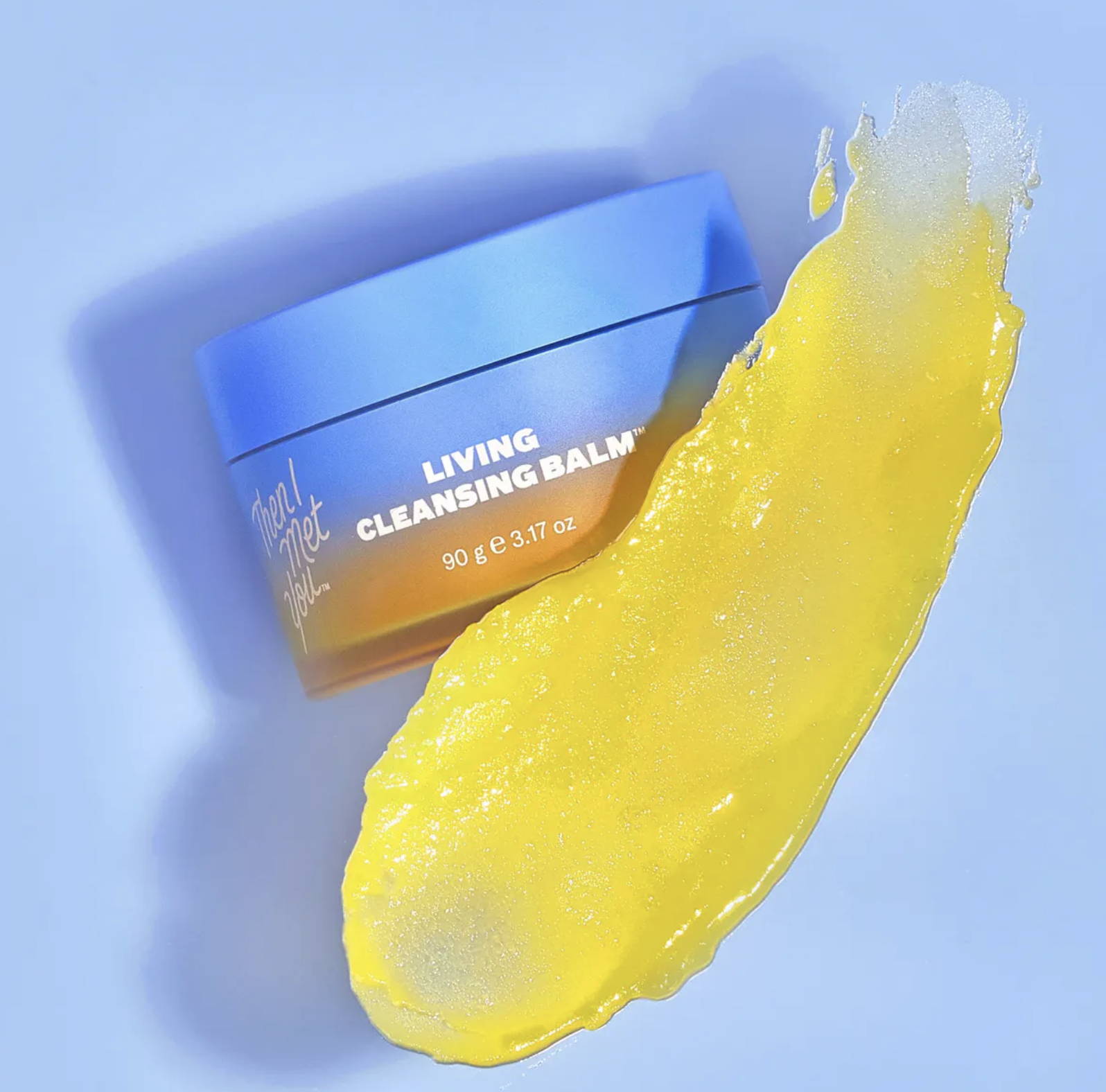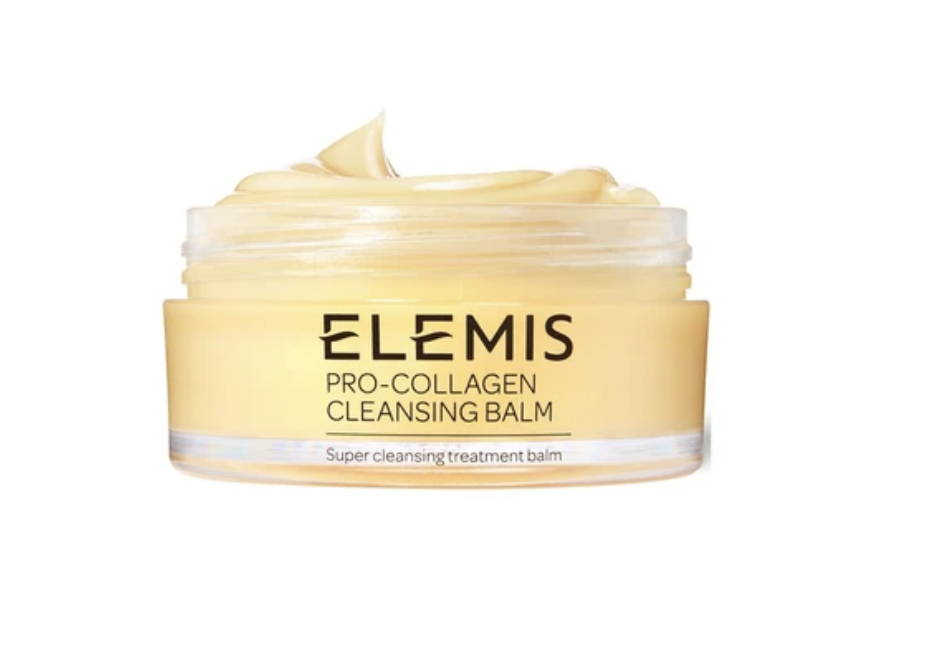 Best Overall Cleansing Balm:
Elemis, Cleansing Balm, £44
Luxurious and anti-ageing, this buttery balm can remove all traces of makeup and impurities, while providing a moment of indulgent self care.
Best Cleansing Balm For Dry Skin:
ESPA, Yuzu & Ginger Cleansing Sorbet, £40
For those of you with skin that loves to feel super clean and fresh, this cleanser is for you. Enriched with zingy Ginger and luxurious Yuzu Oil, it helps to melt away impurities and leave skin with a radiant, healthy-looking glow. The softening effects of Yuzu and the reinvigorating properties of Ginger are blended with a Mango-derived cleansing agent, to remove dirt from skin and provide a deeply purifying action.
Together with our nourishing Vital Nutrients Omega + Essential Vitamin Complex and an uplifting burst of nourishing Pomegranate, Almond and Seabuckthorn oils, your skin will be left feeling comfortable and replenished.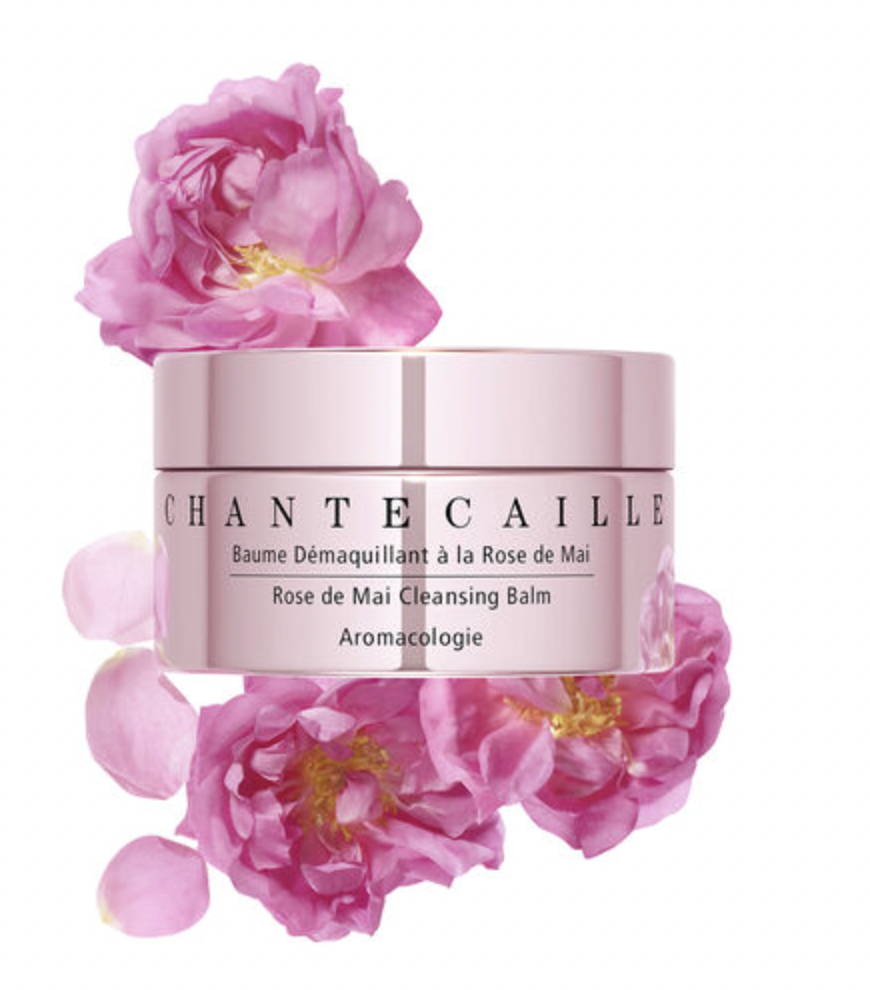 Best Cleansing Balm For Hydration:
Chantecaille, Rose De Mai Cleansing Balm, £84
A silky Rose de Mai-infused cleansing balm that removes all traces of dirt, makeup, sunscreen and more. Antioxidant-rich rosehip and tamanu oils and soothing, hydrating raspberry stem cell extracts purify and replenish the skin while plant-based phytic acid gently exfoliates and a hyaluronic acid blend boosts moisture. Gentle and nourishing, the balm leaves skin fresh, hydrated and dewy.
Antioxidant-rich rosehip and tamanu oils and soothing, hydrating raspberry stem cell extracts purify and replenish the skin while plant-based phytic acid gently exfoliates and a hyaluronic acid blend boosts moisture. Gentle and nourishing, the balm leaves skin fresh, hydrated and dewy.
Best Cleansing Balm For Night-time:
Neom, Perfect Nights Sleep, Cleansing Balm, £32
Prep skin (and yourself) for a good night's sleep with this cleansing balm that not only nourishes skin with vitamin infused oils but relaxes the mind thanks to Neom's beloved Tranquility fragrance that promotes deeper sleep.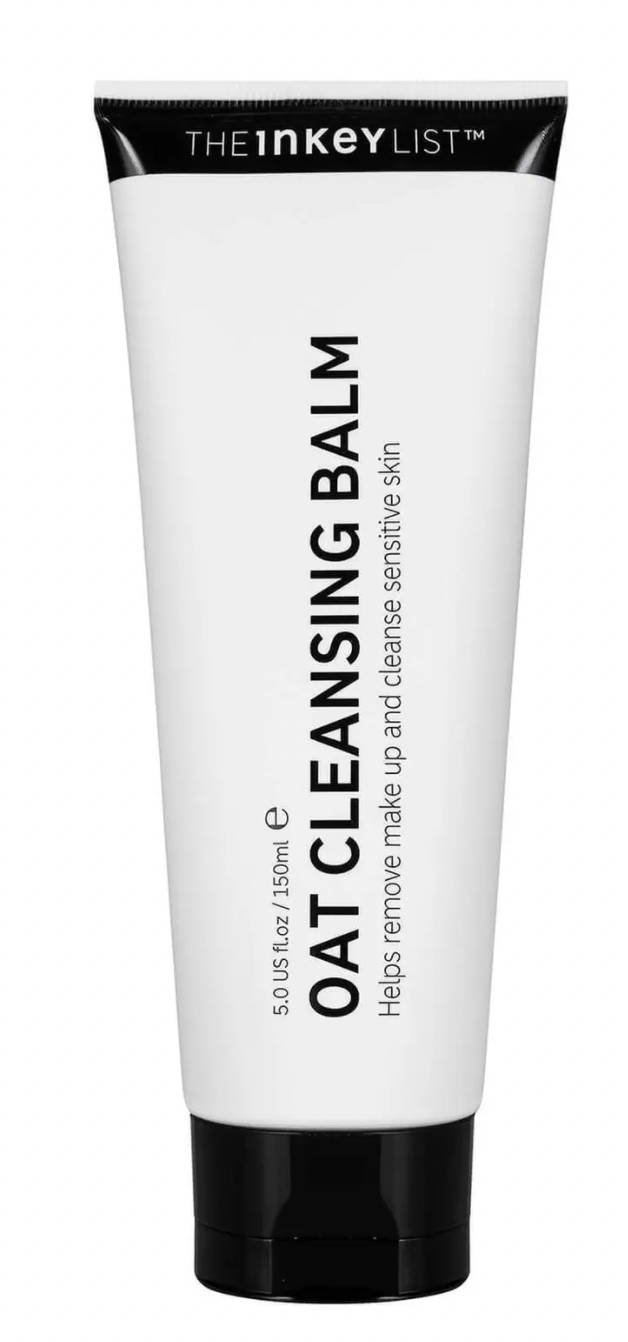 Best Cleansing Balm For a Budget:
The Inkey List, Oat Cleansing Balm, £9.99
This extremely gentle yet hardworking cleansing balm is made up of 3% oat kerel oil to help maintain skin moisture levels as well as helping to smooth and reduce blackheads while 1% oat powder helps to reduce redness and irritation.
Simply massage onto damp skin to soothe and balance skin. P.S - you can also apply this as a nourishing face mask by leaving it on to work its magic for 10 minutes.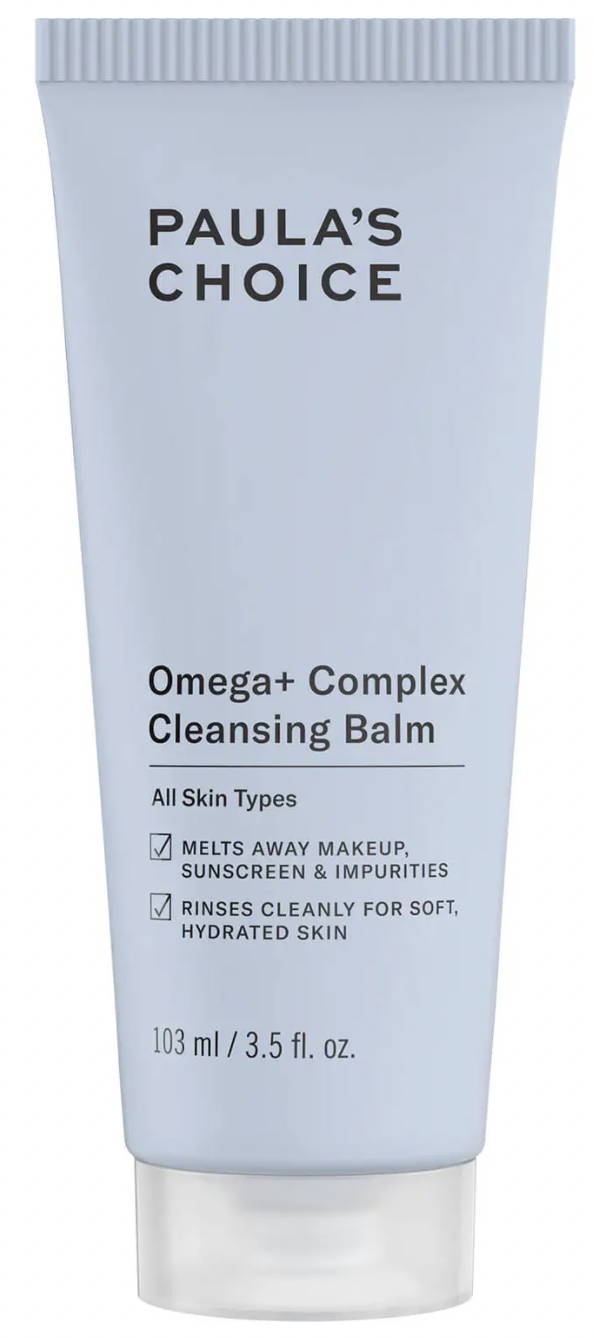 Best Cleansing Balm For Stressed Skin:
Paula's Chpice, Omega + Complex Cleansing Balm, £25.99  
Crafted with stressed skin in mind, the Omega+ Complex Cleansing Balm thoroughly cleanses without disrupting your skin's barrier. Instead, it comforts irritated, sensitised skin with a barrier-restoring complex of fatty acids.
This triple-action cleansing balm is formulated with omegas 3, 6 and 9 to cleanse, soften and soothe your skin, all while rinsing completely clean (no greasy residue here!).
Made without fragrance - your skin has enough to deal with - this comforting cleanser harnesses a concentrated blend of coconut-derived fatty acids plus omega-rich jojoba and meadowfoam seed oil to prevent moisture loss during cleansing and leave your skin feeling soft and hydrated. It boasts a lush, soothing texture that effortlessly melts away impurities, sunscreen and make up without unnecessary friction or tug.
Best Cleansing Balm For Calming Skin:
Emma Hardie, Moringa Cleansing Balm, £47
Rose and Jasmine extract are two of the key ingredients in this gorgeous balm, which help to restore radiance even in dull. Whilst, Vitamin E and wild sea fennel purify rebalance and minimise the appearance of open pores. This moisture locking balm penetrates deep to plump skin and help maintain a healthy complexion. The indulgent and therpeutic balm is ideal for both morning and evening - simply massage over your face and neck. The best bit? it can be used on all skin types.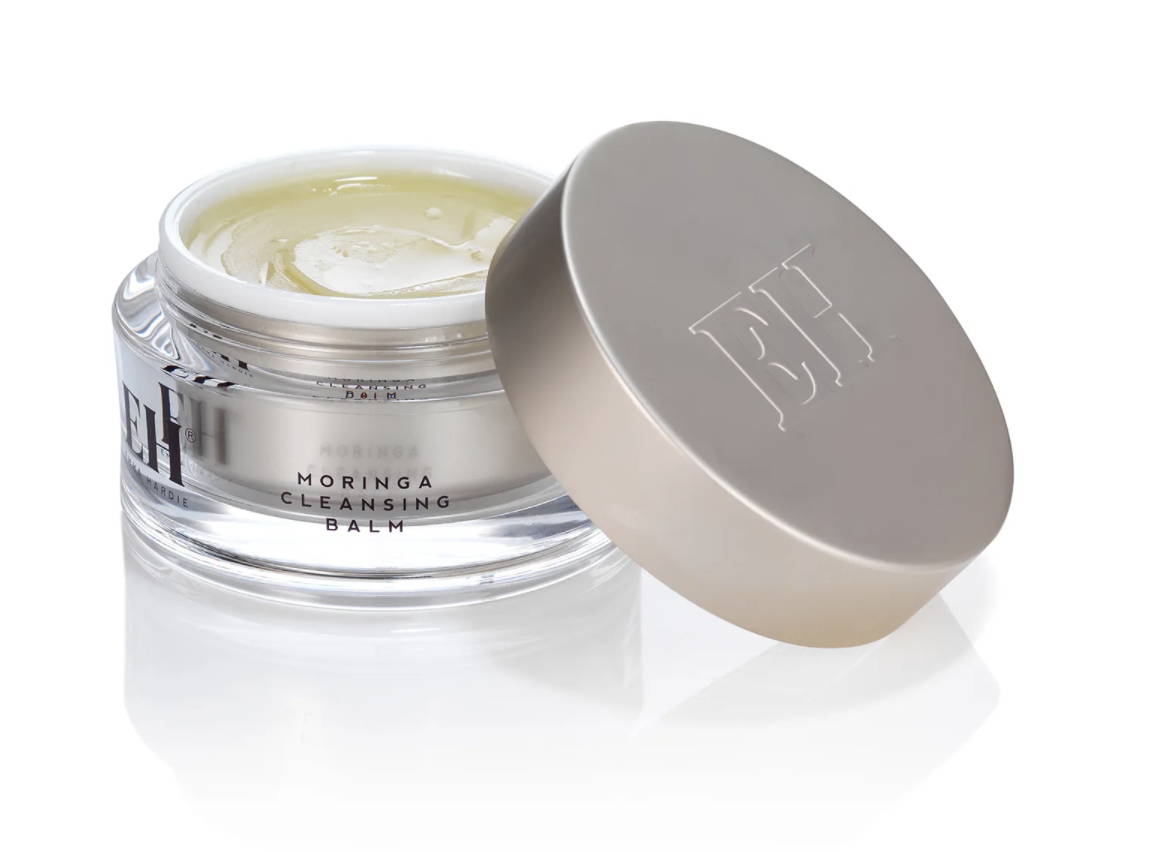 Continue reading